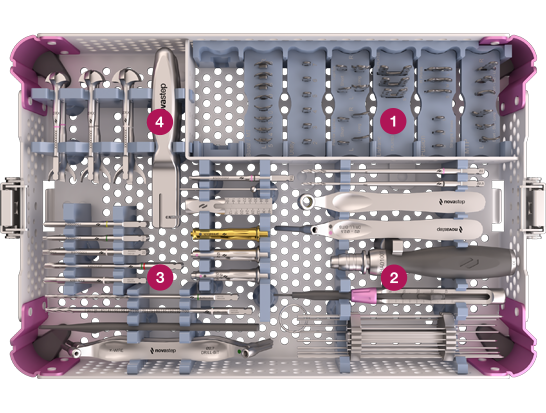 Airlock® Tray

Trial implants:

Airlock® instrumentation:
Windowed drill-guide: direct reading of the required screw length

Nexis® & PECA®-C instrumentation

Benders & Reamers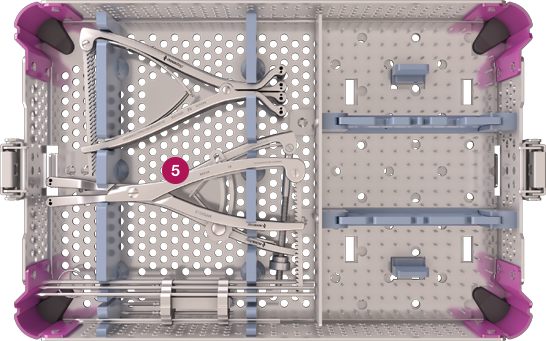 Distractors & Compressor Tray

Distractors & compressor

Open Arm
Distractor
Closed Arm
Distractor

Opening Wedge
Distractor

Compressor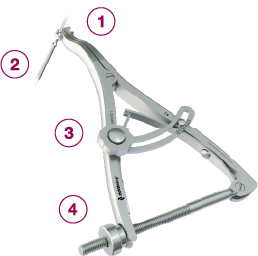 Opening Wedge Distractor
Anatomical wedge-shaped opening
Made possible by the ball-and-socket joint on the dedicated threaded K-Wires
Opening Wedge threaded K-wires
Allow a stable opening and a distraction close to the bone
Easy to measure the opening
After K-wires insertion adiust the initial position to 0 mm
The sliding graduated ruler allows 0-12 mm sizing increments
Easy and precise adjustment
Of the opening, fixed by a screwed wheel
Prior to use of the Novastep® system, carefully read the surgical technique, the instructions for use (IFU) and all packaging label information related to the implants and instruments.
Medical devices. Implants: Class IIb-CE1639; Instruments: Class I-CE / Class IIa-CE1639.