Beveled compressive implant
Peca® Compressive Implants were intended for the fixation of osteotomy and arthrodesis of the foot
The implant is equipped with a beveled head and partially threaded cutting flutes allow compression by seating flush with the near cortex, preserving soft tissue structures.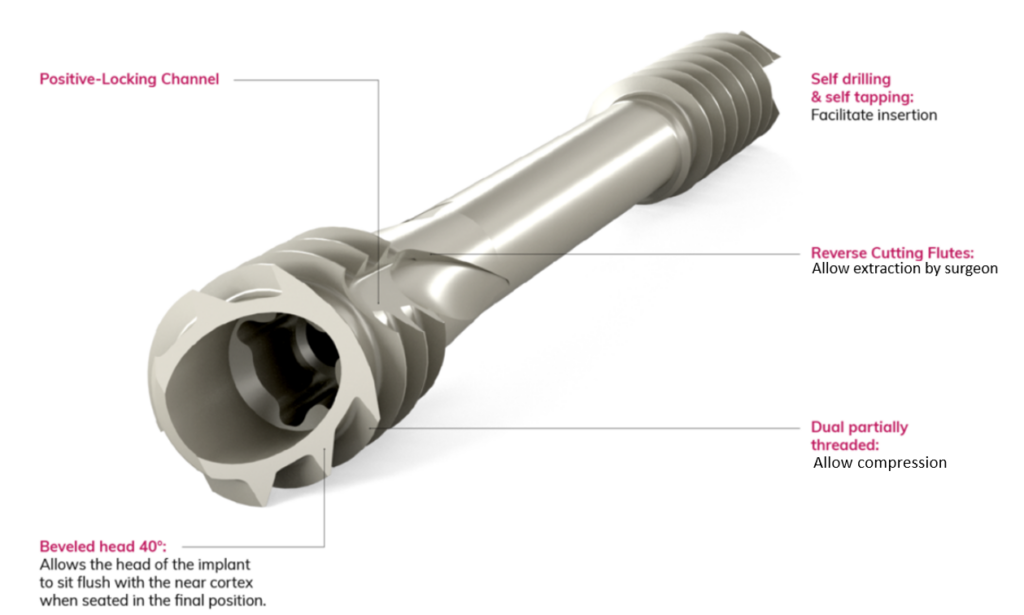 Exact-T® recess:
Allows Exact beveled implant head positioning. The driver allows an exact positioning of the screwdriver tip in one position only.
Exact-T® 10 AO​ screwdriver

PECA® Compressive implants are available in diameter 4mm and in lengths of 18 to 60mm (with 2mm increments up to 50mm, then 5mm increments).
Multiple indications – Percutaneous & open surgery
PECA® Compressive implants can be used alone or in association with Airlock® plate.
These implants can be used in percutaneous surgery, with an exact positioning thanks to the driver and with the visual guide of the screwdriver, or in traditional open surgery.
Traditional surgery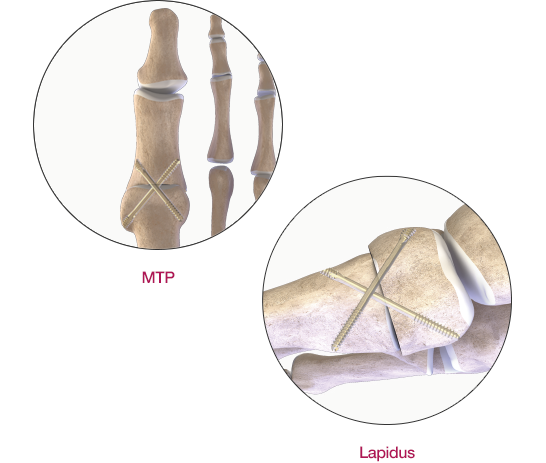 Percutaneous surgery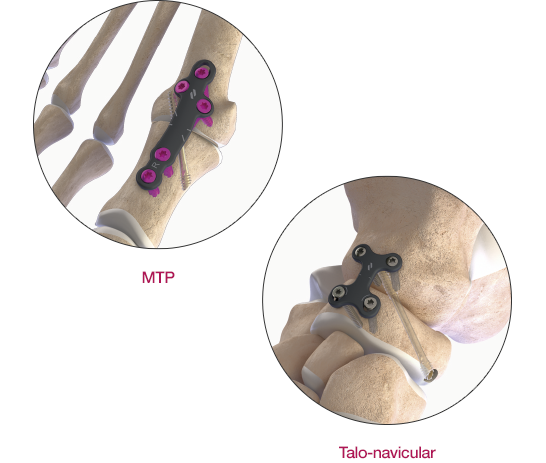 PECA INSTRUMENT TRAY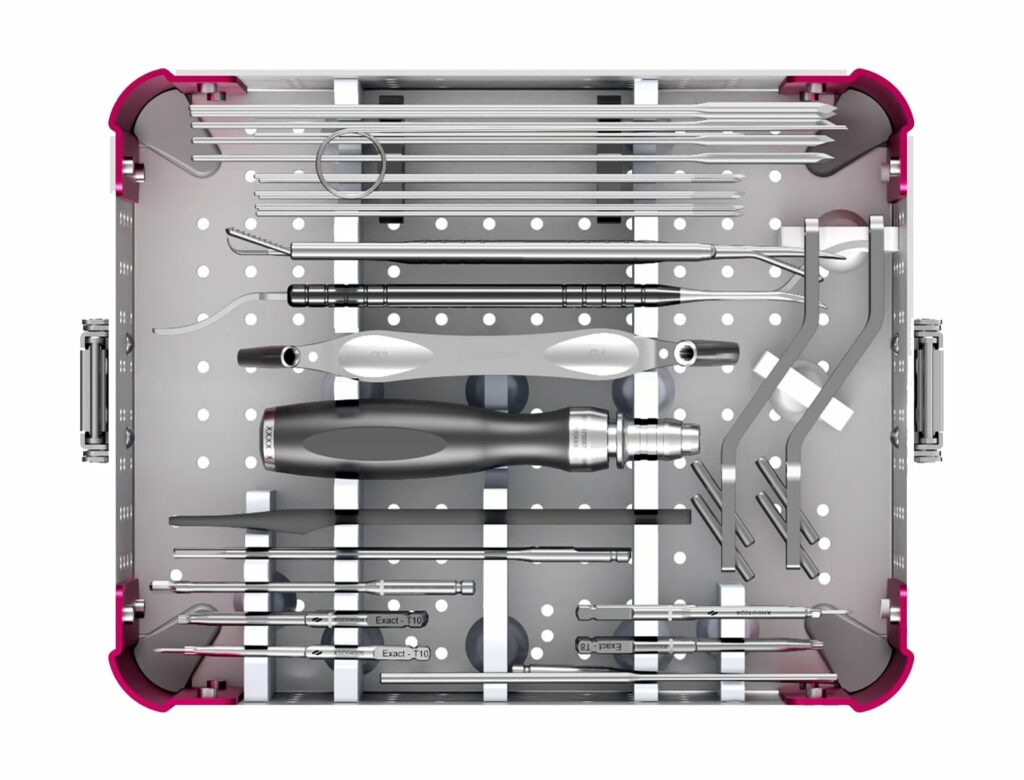 AIRLOCK INSTRUMENT TRAY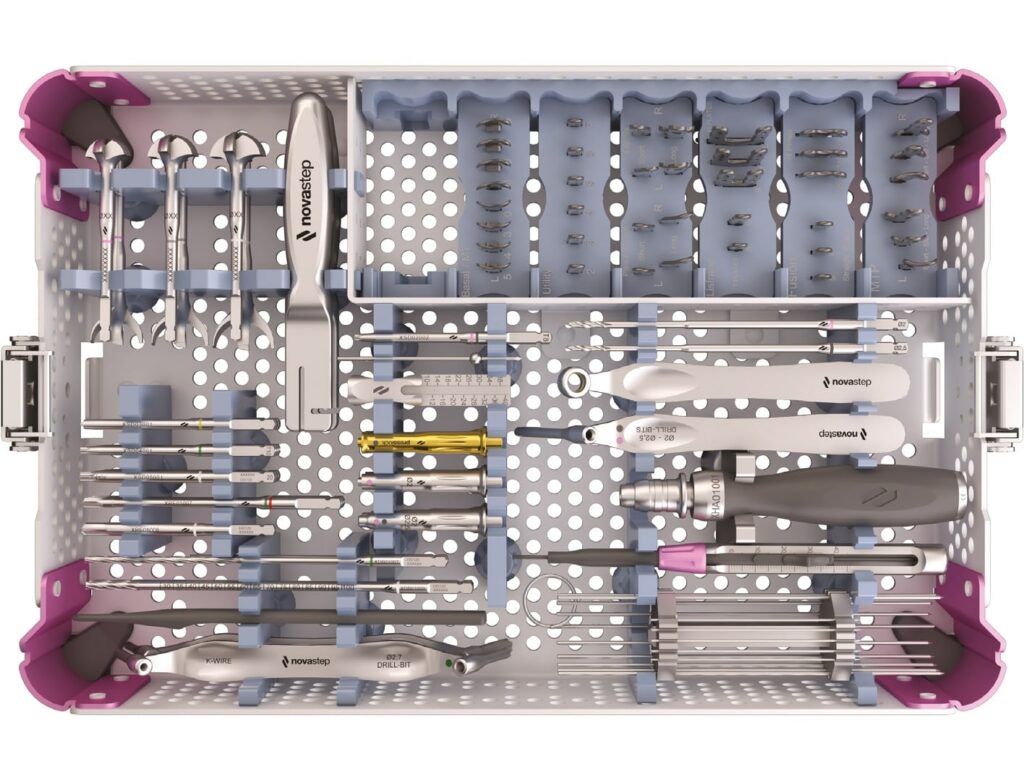 Prior to use of the Novastep® system, carefully read the surgical technique, the instructions for use (IFU) and all packaging label information related to the implants and instruments.
Medical devices. Implants: Class IIb-CE1639; Instruments: Class I-CE / Class IIa-CE1639.