As a specialist in the design of innovative solutions for foot and ankle surgery, Novastep® accompanies you in your training program.
Learning complementary techniques, perfecting skills and increasing knowledge are the objectives of our Step2Education® program.

PROGRAM CENTER OF EXCELLENCE
Held at major hospitals across the country, each program is designed to meet your interests.
Surgeons participate in an intensive one- or two-day program:
One-on-one with one/two surgeon(s) from the Center of Excellence
Live procedure viewing with interactive discussion
Didactic session on advanced clinical applications, including case review
Hands-on session using various models, techniques and devices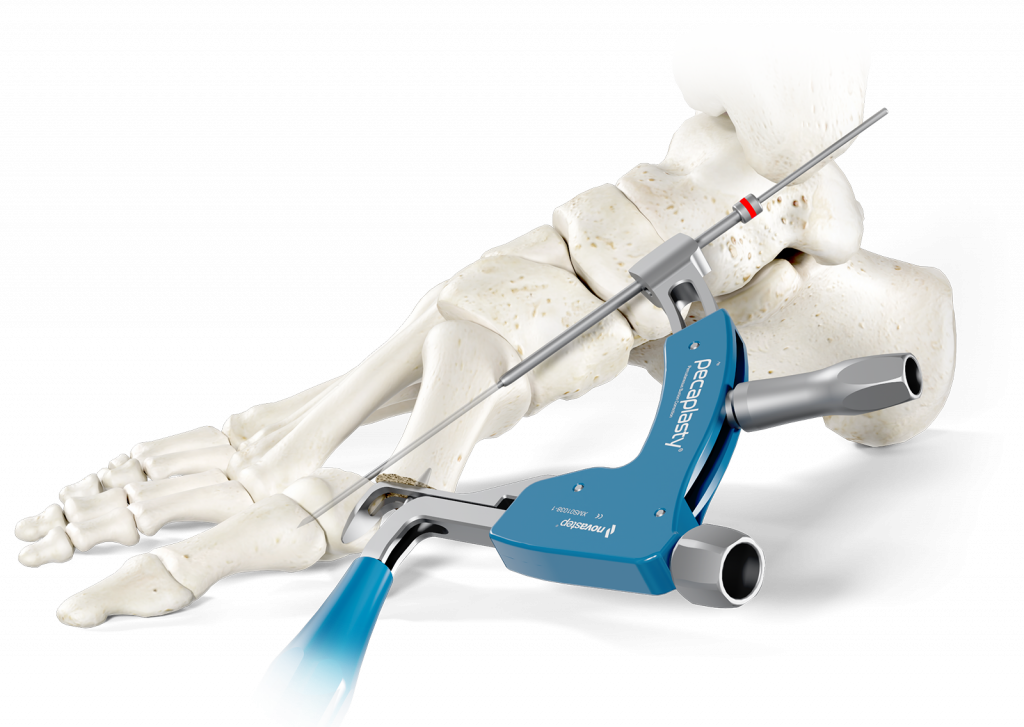 PECAPLASTY
Novastep® supports you in training and perfecting percutaneous hallux valgus surgery using the Pecaplasty® system.
At the heart of our Step2Education® program, The purpose of the Pecaplasty® Academy is to share knowledge and improve one's skills in order to master the Pecaplasty® technique and guide.

NOVADAYS
Training with our expert staff allows you to customize your experience and become familiar with specific products and techniques in a timely manner.

GFAS
This symposium will be a unique opportunity for each participant to exchange knowledge, experience, good practices and to expose the results of each on an international level.
The academic program chaired by an international faculty of renowned experts in the field of foot and ankle surgery offers didactic lectures, hands-on exercises, case presentations, and in-depth discussions/counterpoints that will highlight world-leading clinical and scientific expertise.