Pecaplasty® targeting guide
The Pecaplasty® System delivers reproducible outcomes in percutaneous bunion correction. The instrument helps navigate the challenges of the procedure by controlling translation and providing accurate placement of the K-wires. PECA® Implants are used to fasten and stabilize the correction during the healing process.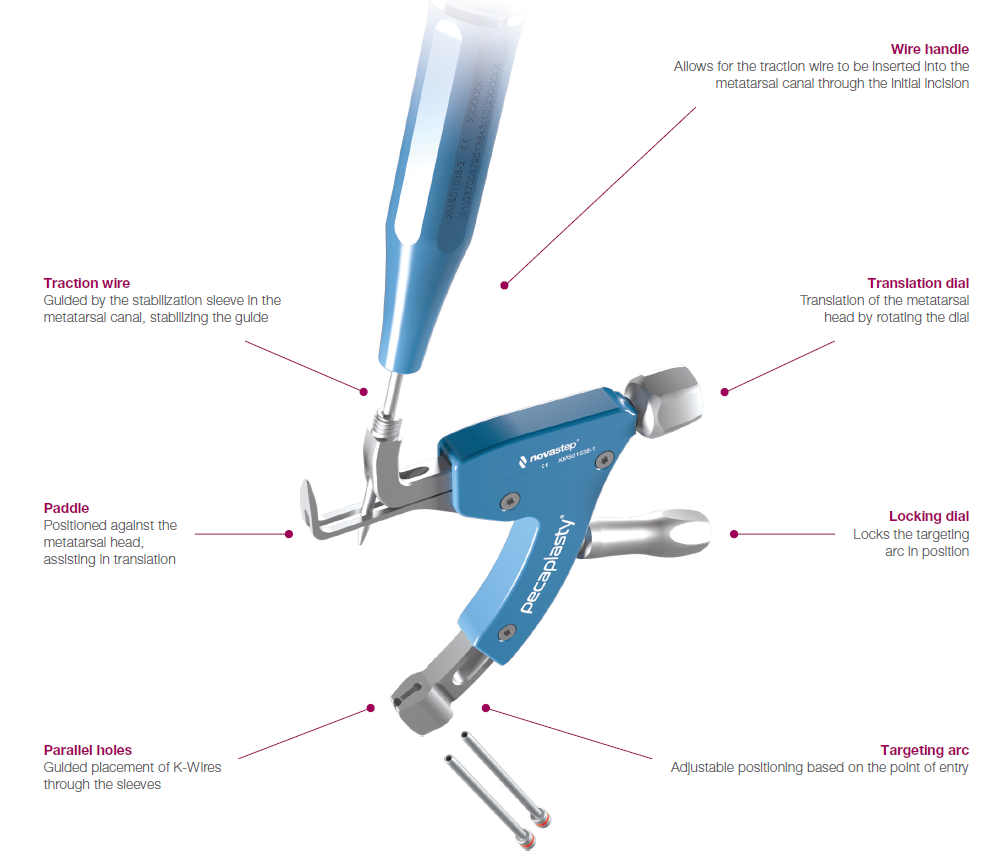 1. Easy positioning on the foot
POSITION the guide by inserting the paddle underneath the medial capsule through initial incision, after a transverse osteotomy.
2. Controlled translation of metatarsal head
TRANSLATE the metatarsal head using the translation dial.
3. Accurate placement of K-Wires
ADJUST the arc around its center of rotation to allow proper placement of the k-wires.
Insertion point must be as proximal as possible to ensure bicortical fixation.
Aiming point is fixed, always 14 mm (1) from the paddle.
Peca® Implants
The osteosynthesis screws are indicated for arthrosis, hallux valgus and other bone alignment defaults (pes cavus, flatfoot, calcaneal valgus, malalignment secondary to previous trauma).
40 Degree Chamfer Cut Head
Fully Threaded, Constant Pitch
Exact-T® 10 Recess
Self-tapping, Self-drilling
Proximal Cutting Flutes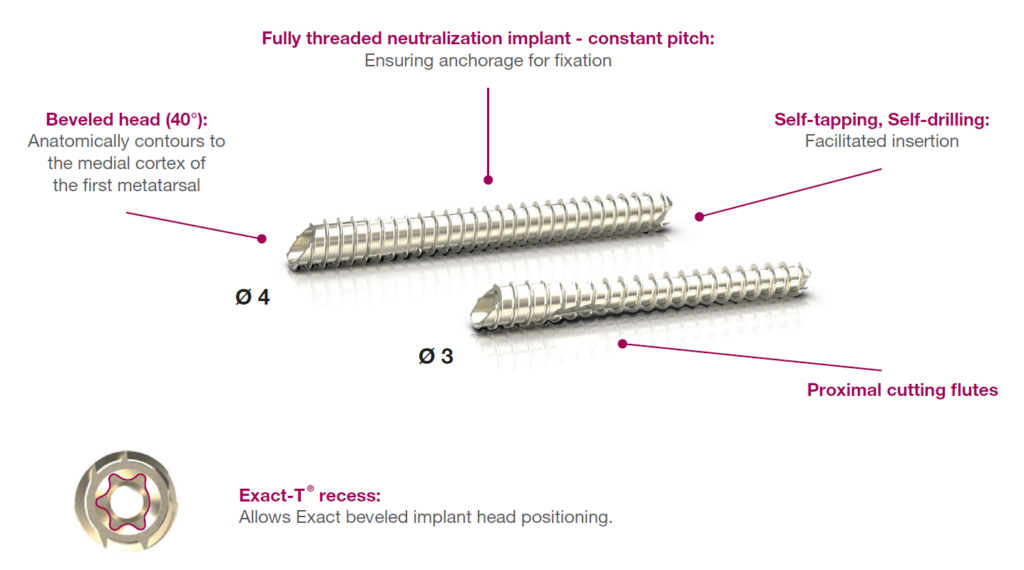 Sterile Burrs
Prior to use of the Novastep® system, carefully read the surgical technique, the instructions for use (IFU) and all packaging label information related to the implants and instruments.
Medical devices. Implants: Class IIb-CE1639; Instruments: Class I-CE / Class IIa-CE1639.