Lapidus
The Lapidus low-profile plates are 1.3 mm thick, reducing the risk of hardware prominence in areas where there is minimal soft tissue, except in the Presslock® hole area where thickness increases. All plates feature the Presslock® technology, allowing an additional 1.5 mm of fixed linear compression with an axially stable 3.5mm locking screw. ​
Locking and non-locking screws of Ø3.0mm and Ø3.5mm may be used in all other fixation holes.​
​This plate is available in short and long version with right or left design.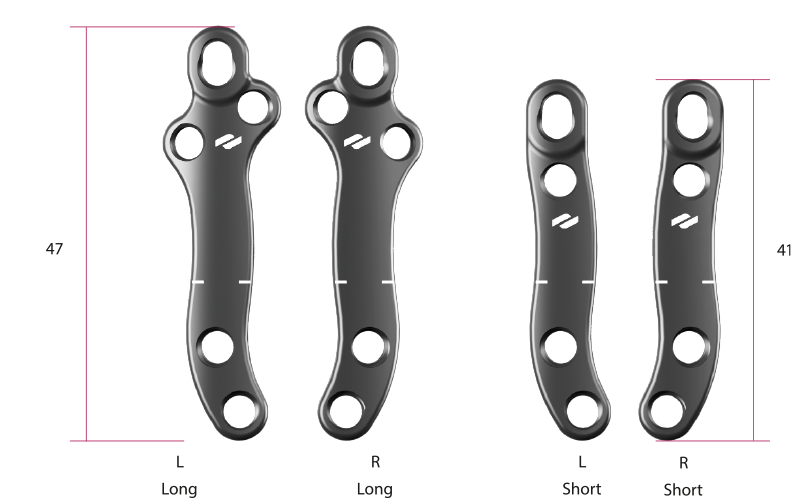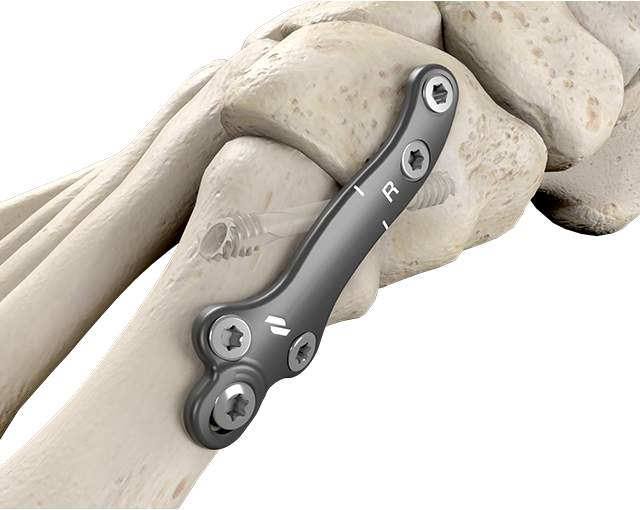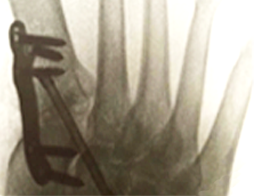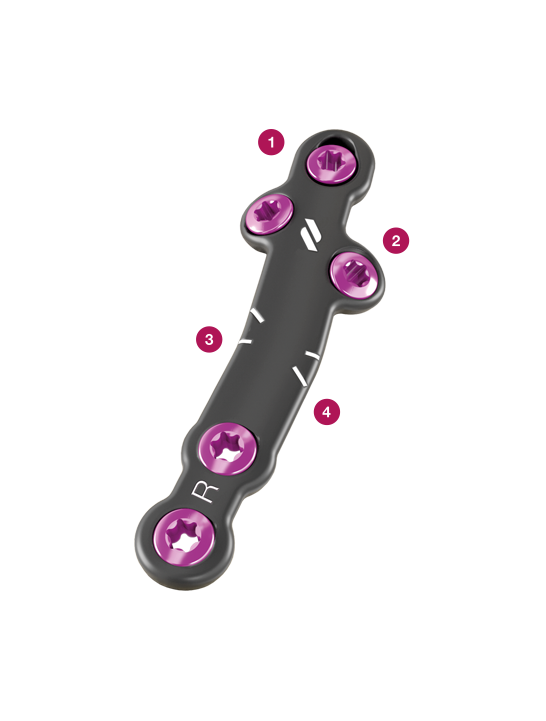 Standard compression hole:
Accomodates with 3.0 non-locking screws
Delivers 1.5 mm of additional compression
Corresponds to areas with high bone density


Threaded holes:
For locking or non-locking 3.0 or 3.5 mm screws


Visual alignment guide for arthrodesis line:
Precise positioning of the plate in relation to the arthrodesis line

Visual alignment guide for compressive plantar screw:
Exact positioning of the MTP plate in relation to the interfragmentary screw

The Presslock® slot generates mechanical compression between two bone segments, before subsequent locking in the threaded part of the slot. To receive 1.5mm of additional locking compression, use the gold drill guide, specifically designed for this technology. If compression is not desired, the Presslock® drill-guide can be reversed and used in the 'neutral' position with the arrow facing away from the bone segment.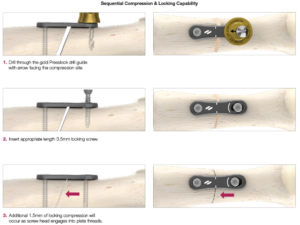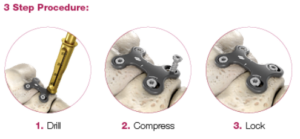 Monoaxial & Polyaxial System
The Airlock® Ø3.0mm and Ø3.5mm locking and non-locking screws may be used in all Airlock plate fixation holes. However the standard compression hole only accomodate Ø3.0mm non-locking screws, and the Presslock® compression hole only accomodate Ø3.5mm locking screws. ​

Monoaxial locking screws
Polyaxial non-locking screws
Tapered head
Self-tapping design
Self-retaining driver / screw interface
Compression Screws
​Additional compression can be achieved with a combined Nexis Ø4.0mm headless compression screw, beveled PECA Compressive Ø4.0mm screw, or Nexis Ø5.0mm headless compression screw.​
All instrumentation is conveniently organized and color coded.​
Airlock with Presslock Upgrade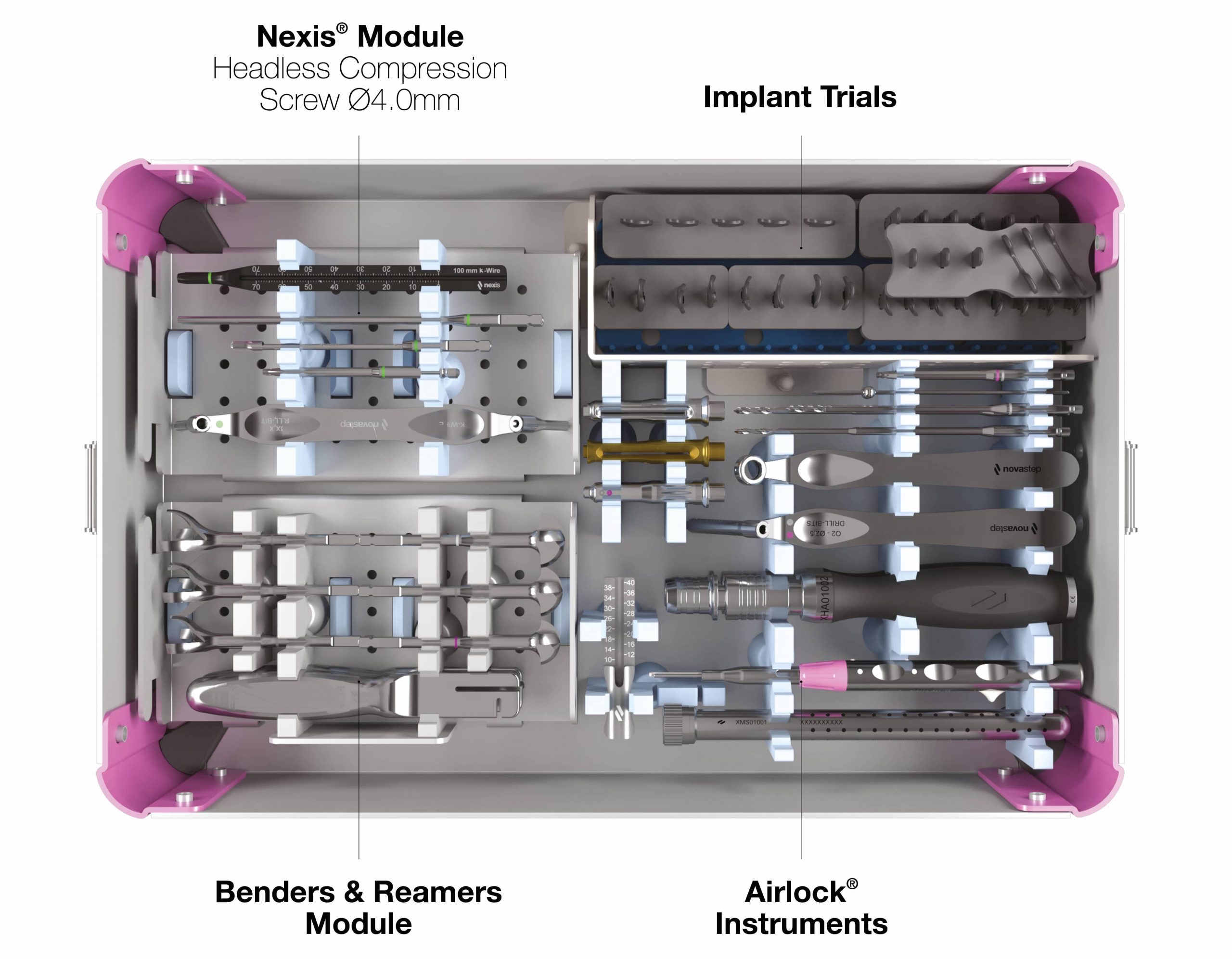 Airlock 2.0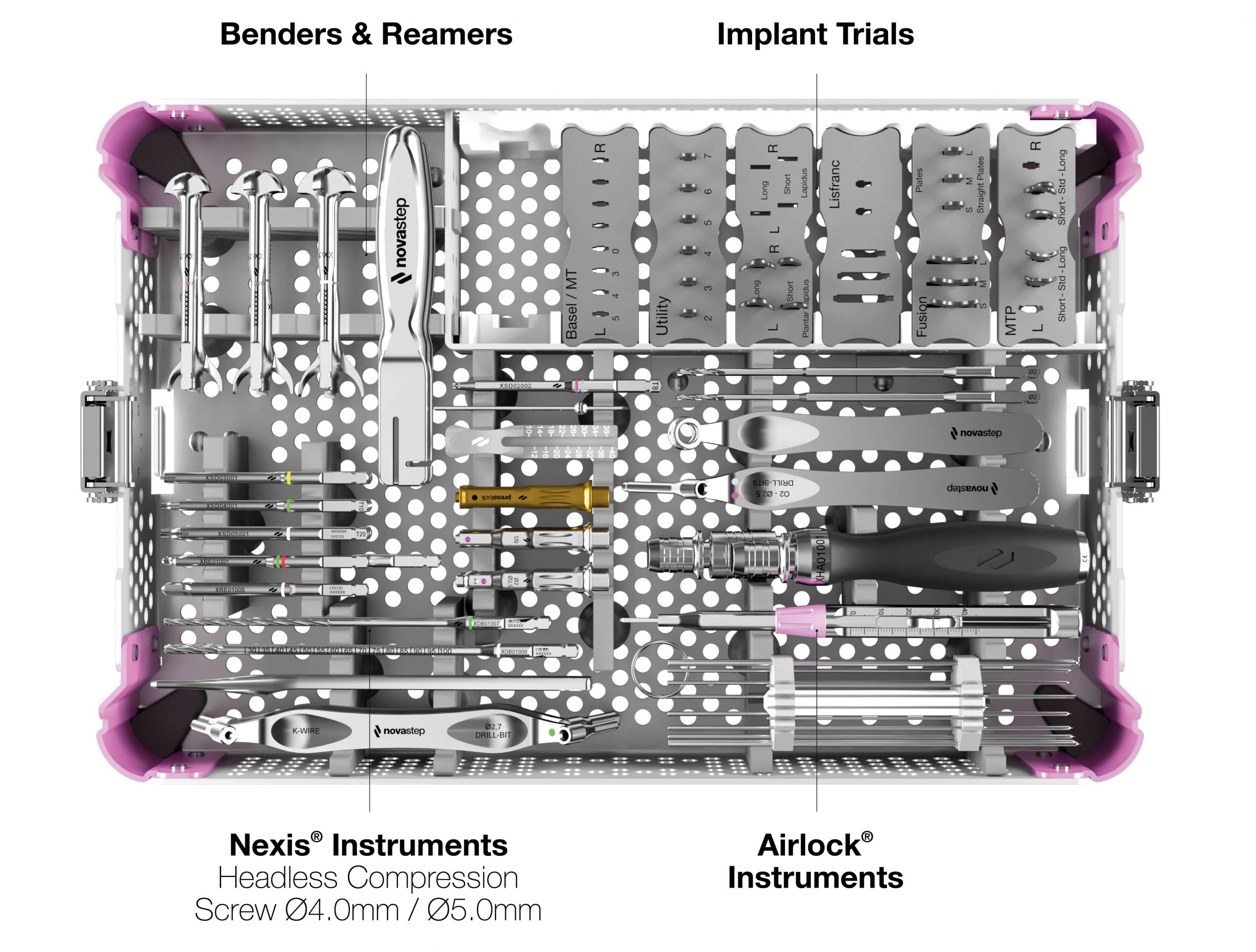 Airlock 2.0 Reduction Instruments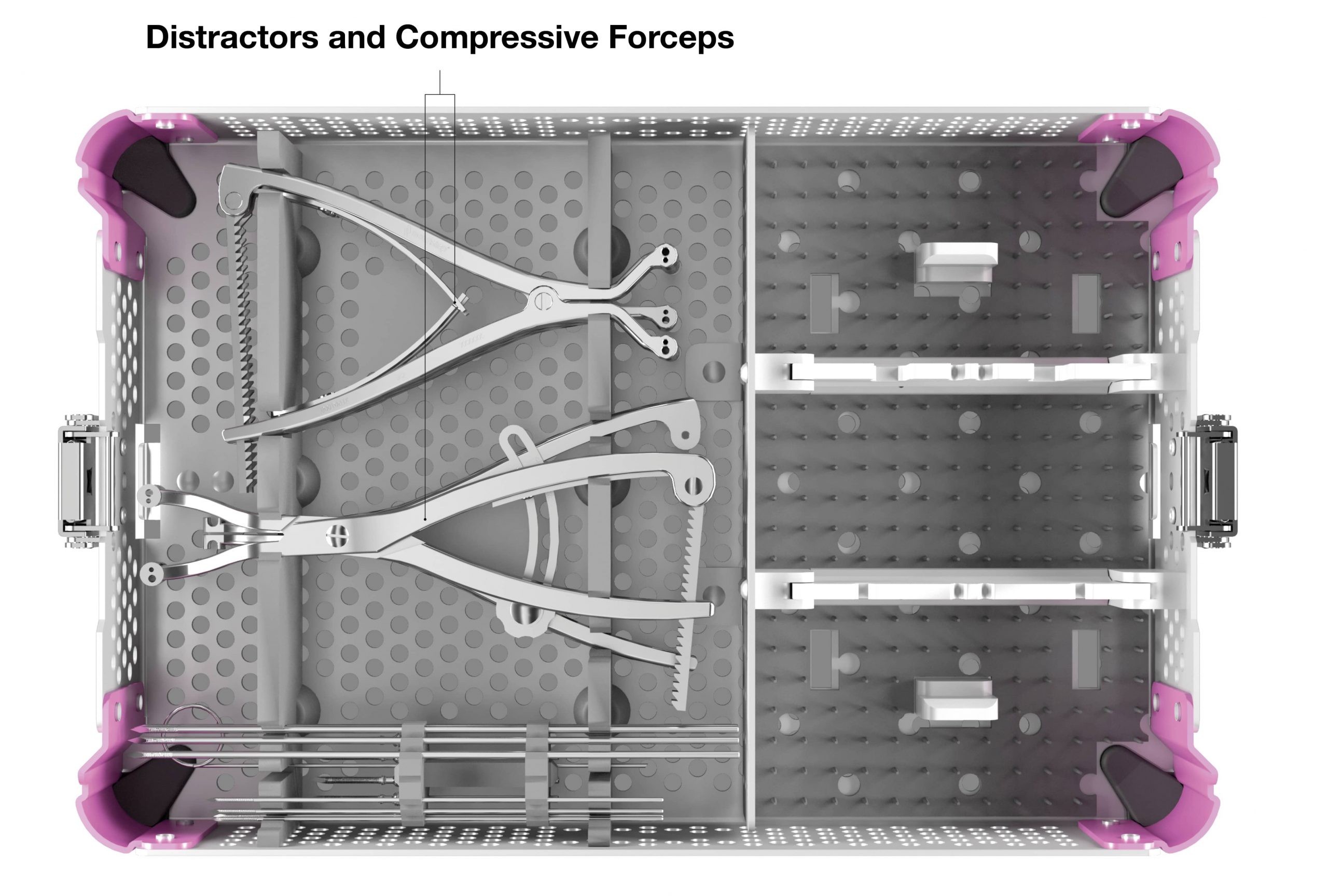 Prior to use of the Novastep® system, carefully read the surgical technique, the instructions for use (IFU) and all packaging label information related to the implants and instruments.
Medical devices. Implants: Class IIb-CE1639; Instruments: Class I-CE / Class IIa-CE1639.